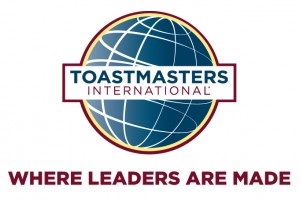 I joined Toastmasters International in August of 2013. The mission of the organization is to empower individuals to become more effective communicators and leaders, qualities I believe are absolutely crucial, especially as a journalist.
I already gave 10 speeches at my club, Cave Springs Toastmasters in St. Charles, Missouri and earned the Competent Communicator award in May of 2014.
Here are the links to the blog posts that are based on the speeches I gave at Toastmasters.
The Pitfalls of Exaggerated Language
The Greatest Country in the World?
A Symphony of Terror
Reframing Failure
Commencement Speech
In late August of 2014, I attended the International Convention in Kuala Lumpur, the first time in the organization's 80-year history that their annual gathering was held outside of North America. Here's a blog post about my experiences in Malaysia's capital.