I first picked up Football when I stayed with a host family in Texas and visited a local high school in Magnolia, Texas for a year. Before that, I had played soccer for ten years and tennis for three years. Football became one of my passions and I kept playing upon returning to Germany.
When I was in my final year of college in Germany, I decided to return to the U.S. to do my Master's but also to play college football.
My dream came true, and I played football for 1 full season at Lindenwood University.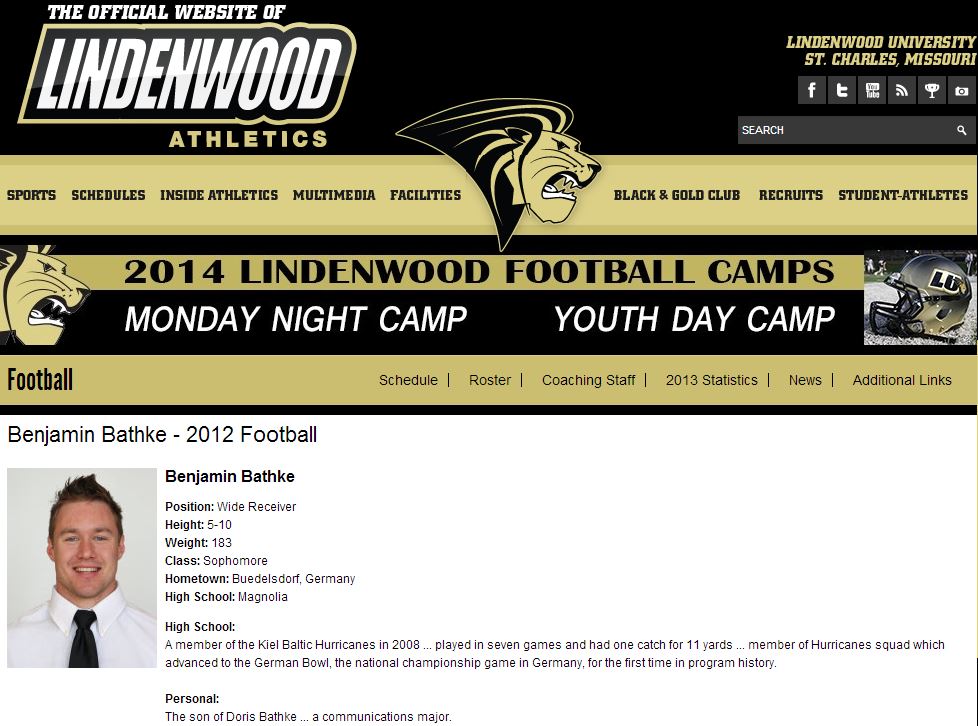 I played with and practiced against Pierre Desir, who is a current NFL prospect.